Analyze your team's e-mail activity
Mail Statistics for Postfix is unique e-mail analytics tool for Postfix Linux mail server. It analyzes server's mail log files and offers e-mail statistics, such as send/receive count, size, most common senders and recipients, busiest hours and days of week and much more e-mail metrics for better understanding, how your team is using e-mail.

Track team productivity
With Mail Statistics for Postfix you will get daily detailed e-mail statistics for every inbox of your domain. Mailstats can of course track multiple domains. The data can be filtered and sorted (date, mailbox, level of detail, ...).
E-mail statistics are updated every night – in the morning you have data for the previous day.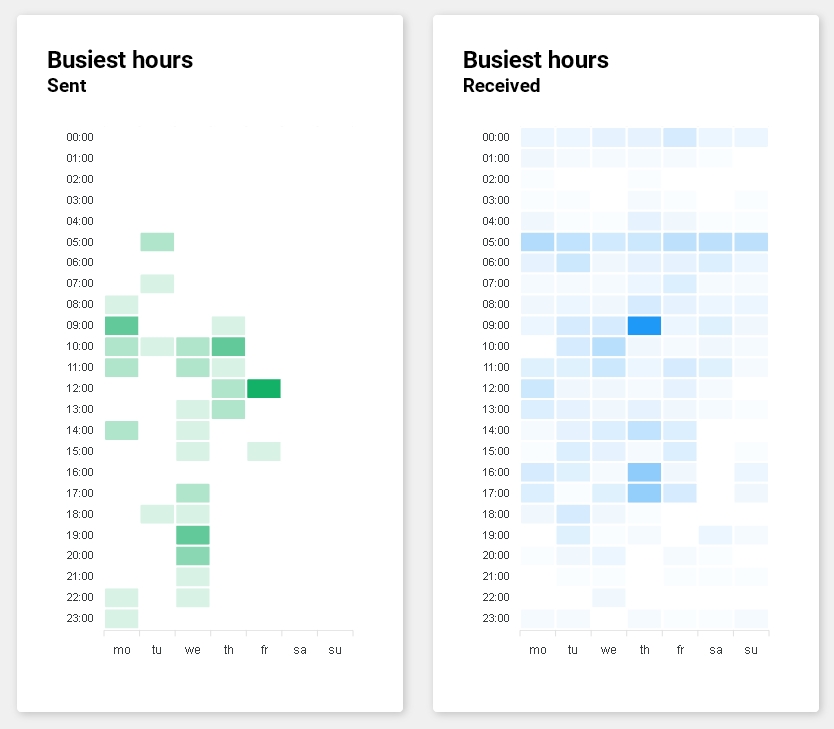 How does Mailstats for Postfix work?
You will install a simple Bash script on your mail server and schedule it to Cron. Your Linux mail server will then send Postfix mail logs every day to our servers. You will get an user account to our server, where e-mail statistics is processed. No big configuration, no software installations, just small script and Cron.
We will transfer and keep only the mail logs, nothing more. We do not read your e-mail messages or anything. All data is secured and saved only for necessary time.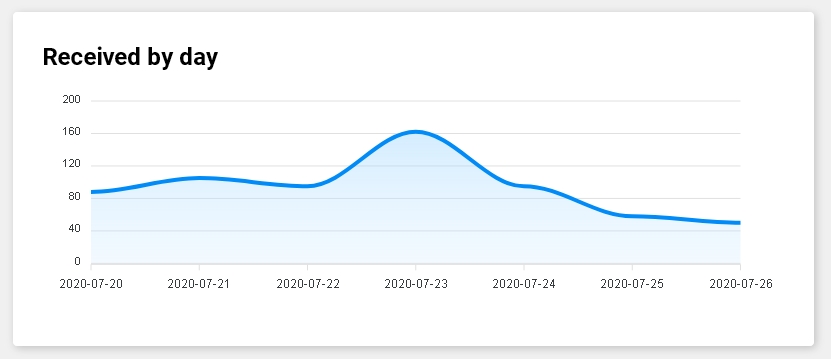 We are looking for test users!
Are you interested in our e-mail analytics tool – Mail Statistics for Postfix? The system is currently in beta version and under development. We are looking for beta version test users. Please let us know by filling up the form below. In exchange for your feedback and data you will get free user account for lifetime (one domain, up to 10 mailboxes) – free of charge forever!